All Out Home Inspection Services
All Out Home Inspection is a full-service professional home inspection service. Besides home inspections, we also provide other related and important services when specifically needed. Please follow the links below for more information on each service we provide:
Why is All Out Home Inspection your best choice for Home Inspections?
TJ Smith is CCHI (Canadian Certified Home Inspector) and RHI (Registered Home Inspector) certified. He has been inspecting homes since 2009 and has inspected thousands of homes in the area. His extensive experience is invaluable in his industry and you can trust his findings.
He and his staff at All Out Home Inspection was the home inspection service in the Brockville and surrounding offering computer-generated report of their findings. After the inspection is complete the report is emailed to you in PDF format by 8 am the next day. Each report from All Out Home Inspection includes pictures accompanied by detailed descriptions of the conditions of the home. Our inspection reports are comprehensive, detailed, accurate and are easy to read and understand.
As a professional courtesy, All Out Home Inspection wants you to be sure that all your questions are answered. TJ is available on weekends and in the evenings to answer questions and book inspections. To conveniently book an inspection online, please follow this link. Because of his extensive experience, he understands the inner workings of the real estate industry. He understands the time-sensitive nature of real estate decisions and will do his best to accommodate the buyers, sellers, and real estate agents' schedules when booking appointments. TJ works in a timely manner to get you the honest and complete information you need to make a sound decision. TJ is committed to providing a conscientious and valuable service equally to his friends, neighbours, and community.
Beyond our skill and experience, when you have your home inspected by All Out Home Inspection, you also get added benefit and protection. Please take a moment to follow these links below to see what additional benefits you can enjoy when engaging our services:
---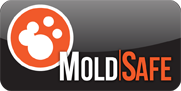 Complimentary insurance coverage for new visible mould in the 90 days following the date of the inspection
---
Contact All Out Home Inspection Today!
Contacting All Out Home Inspection is easy and can be done in a variety of ways. Call us today at 613-803-4369. Email us at TJ@AlloutHomeInspection.ca, or use our Contact Us form on our website. For regular mail correspondence, please mail us at:
All Out Home Inspection
PO Box 223
North Augusta, Ontario
K0G 1R0
---
All Out Home Inspection is a Proud Member of these Associations:
---